Celebrating our 80th Anniversary, 1937 – 2017 
November 28 – Club Meeting
6 pm – 9 pm
East Baton Rouge Main Library
7711 Goodwood Blvd
Pot Luck Dinner:
Please bring a hot or cold dish to share with your fellow members. Bring the dish that corresponds to the first letter of your call suffix:
A – I  — Dessert or salad
J – R — Main Dish
S – Z — Side Dish
No Call — Side Dish
Annual Club Auction:
Please bring all your new or old radios, antennas, accessories, or electronics to be auctioned off after dinner. More info here.
Annual Election of Officers
---
December 9 – Christmas & 80th Anniversary Banquet
12:00 – 2:30 pm
Mike Anderson's Seafood
1031 West Lee Drive, Baton Rouge
See details here. RSVP by December 5.
---
Name Badges, Mugs and Clothing with Club Logo
Click on an icon below to order these items. See instructions on the Lands'End page for placement of the club logo after selecting an item.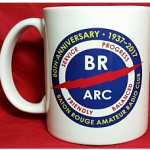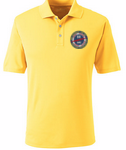 ---
Monthly Meeting Programs
See our contacts page and events calendar for more information.
---

RF News
Click here for past issues of our monthly newsletter.
10 Reasons for Membership in BRARC