Celebrating our 80th Anniversary, 1937 – 2017 
June 24 – 25 – Field Day
Highland Road Park Observatory
Setup Time: Saturday, June 24 at 8:00 AM
Operating Times:
Saturday June 24 1:00 PM until Sunday June 25 12:59 PM
Open to the public: Saturday 2:00 PM to 10:00 PM
June 27 – Club Meeting
7711 Goodwood Blvd, Baton Rouge, 7:00 to 8:00 PM
Program: Planning a Basic Backyard HF Antenna, by Dave Redfearn, N4ELM
July 4 – USS KIDD

9:30 am to 3:30 pm
Join us in operating the W5KID station on Independence Day! Sign up in advance.
---
Name Badges, Mugs and Clothing with Club Logo
Click on an icon below to order these items. See instructions on the Lands'End page for placement of the club logo after selecting an item.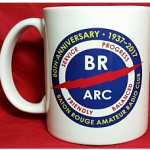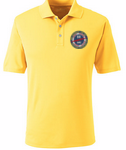 ---
Monthly Meeting Programs
Future meeting and FCC exam dates
See our contacts page and events calendar for more information.
---

RF News
Click here for past issues of our monthly newsletter.
10 Reasons for Membership in BRARC