Celebrating our 80th Anniversary, 1937 – 2017 
USS Kidd Special Events
Operators of any class license and loggers are needed for these Special Events. Technicians are encouraged to participate and gain first-hand experience operating with a skilled operator as your mentor. General and Extra Class operators can experience the excitement of working pile ups, which often occur when W5KID is on the air. Reserve your one-hour operating/logging time slot now.
SSB 14.240, 7.240 MHz
CW 14.060, 7.060 MHz
May 29 – Memorial Day
9:00 am – 4:00 pm
Contact Dave Thomas, K5CGX
June 3 & 4 – Museum Ships Weekend
9:30 am – 3:30 pm
Contact Dave Thomas, K5CGX
May 30 – Eat & Meet Club Meeting
Highland Road Park Observatory, 6:00 pm
Program Topic: Field Day Preparation
Please bring prepared foods. If your suffix
begins with:
A – I   Main Dish
J – R   Side Dish
No call Side Dish
S-Z   Desert or salad
---
Name Badges, Mugs and Clothing with Club Logo
Click on an icon below to order these items. See instructions on the Lands'End page for placement of the club logo after selecting an item.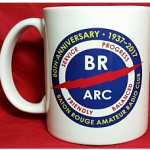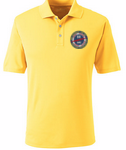 ---
Monthly Meeting Programs
Future meeting and FCC exam dates
See our contacts page and events calendar for more information.
---

10 Reasons for Membership in BRARC