Field Day – June 25-26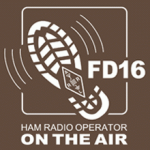 BRARC will again participate in Field Day on Saturday and Sunday, 25-26 June 2016 at the Highland Road Park Observatory, 13800 Highland Rd, Baton Rouge, LA 70810. Setup will start at 8 am on Saturday, with the operation taking place from 1 pm Saturday through 1 pm Sunday. Three HF stations plus a GOTA station and a VHF/UHF/satellite station will be put on the air. The stations will run off of 12V marine batteries.
The event is open to all Amateur Radio operators and the public. To volunteer or get more information, contact the Field Day Coordinator, Dana Browne, AD5VC. He can be reached at:  

---
See our contacts page and events calendar for more information.
---

Click above to access our monthly newsletters